Skills System 2-Day Training
Skills and Skills Coaching Strategies
March 30-31, 2020 | Needham, MA
On March 30-31, 2020, Julie F. Brown, PhD, will be conducting a 2-day Skills System training in Needham, MA, (160 Gould Street) sponsored by Justice Resource Institute. The Skills System is a DBT-Informed emotion regulation skills curriculum that practitioners can teach to (a) individuals with complex learning/behavioral health challenges and (b) the staff/family members that support them. The training will cover: Introduction to emotion regulation, The Skills List & System Tools, All-the-Time Skills & Calm Only Skills, Skills coaching techniques, and Skills instruction.
100% proceeds from this training will be donated to RAW Haiti. Click below to learn more.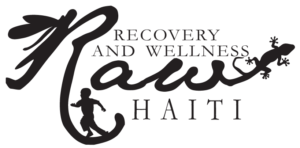 On-site Training
The treatment developer is available to provide one- or two-day on-site trainings for teams that are using the Skills System e-learning program. Training participants complete the e-learning Skills Basics course prior to the on-site training.
The topics commonly covered include:
Skills Application
Skills Coaching
Running Skills Groups
Integrating the Skills System into individual therapy
Program implementation
Please Note: These topics can be addressed via remote consultation session with Dr. Brown.
Training rates include training day-rate, travel time, and travel expenses.
Daily Training Fee:
$5,000 per day
Travel Time:
$500 per leg/East coast
$1,000 per leg/West Coast
$1,500 per leg/International (estimated)
Travel Expenses:
The agency covers all training-related travel expenses.
Participants need to have tables to work at.
Internet access is required.
The team is responsible to duplicate all training handouts.
A computer/laptop and PowerPoint projector is necessary.
Email Dr. Brown to discuss on-site trainings.