Skills System Skills Coach Certificate of Specialized Knowledge
The Skills System Skills Coach Certificate of Specialized Knowledge testing process is designed to evaluate an individual's ability to recall and coach the Skills System concepts in ways that are adherent to the model. It is recommended that anyone who is teaching or training the Skills System earn a certificate to increase the likelihood that they are working in fidelity to the model.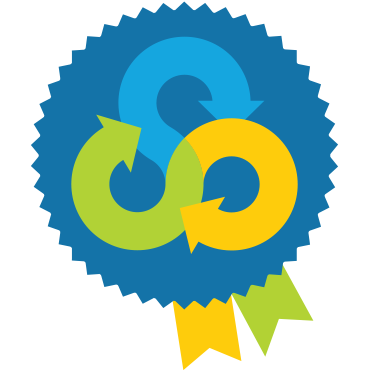 Earning the Skills Coach Certificate
There are four elements of this process: Passing online tests, completing an application, submitting a supervisor's recommendation, and passing a 45-minute oral exam conducted via video-conferencing. Once the three online tests, application, and recommendation are completed, they can be uploaded by clicking the Upload Completed Certificate Materials button. Dr. Brown will review the information and email you about scheduling a 1-hour consultation session for the oral exam. The standard fee for a 1-hour consult is $250. Upon passing the exam and receiving payment, Dr. Brown will send a Skills System Skills Coach Certificate of Specialized Knowledge to the individual. A certificate is active for five years. An up-date oral exam is required to extend the certificate for each five-year period.
Note: Materials to be uploaded should be in Word (.doc), PDF, JPG, PNG, or GIF formats.
Online tests:
Earning this certificate involves passing three free online tests at 90% accuracy or better. After finishing each test/exam, take screen shots of the scores.
Skills System Test
Skills System Exam
Skills Coaching Exam
Click on Test Center button to go take these tests.
Application:
Complete the certificate application, print/scan it. Click on the Certificate Application button to complete the application.
Recommendation:
The applicant submits a supervisor's recommendation. The recommendation should include the following information:
Supervisor's role at the agency
Applicant's role at the agency
Populations being served
Applicant's Skills System training experiences
Strengths that the applicant demonstrates with consumers
Applicant's anticipated role as a Skills System Skills Coach
Description of the supervision the applicant receives at the agency
Note: Individuals who do not have a supervisor may submit their CV.
Oral exam with Dr. Brown:
Once the three passing test scores, Certificate Application, and recommendation are uploaded successfully, Dr. Brown will reach out to the applicant to schedule an oral exam consultation session. A Zoom link will be sent to the applicant.
Demonstrate free recall and examples of how to apply the following topics:
Validation Strategies
Quick Step Assessment
A+B=C Skills Coaching Framework
System Tools
9 Core skills and elements within each