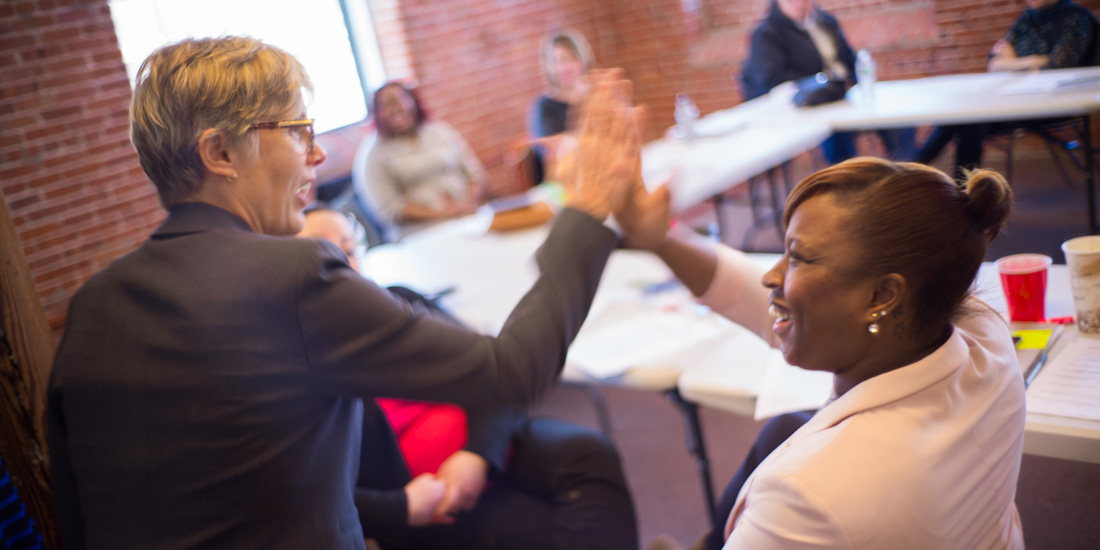 Skills System 2-Day Training: March 30-31, 2020 in Needham, MA
Date And Time
Mon, Mar 30, 2020, 9:00 AM – Tue, Mar 31, 2020, 3:30 PM EDT

Location
160 Gould Street
Needham, MA 02494
View Map

Refund Policy
Refunds up to 7 days before event.

100% of the proceeds of this training will be going to RAW Haiti
Training Description: 
On March 30-31, 2020, Julie F. Brown, PhD, will be conducting a 2-day Skills System training in Needham, MA, sponsored by Justice Resource Institute. The Skills System is a DBT-Informed emotion regulation skills curriculum that practitioners can teach to (a) individuals with complex learning/behavioral health challenges and (b) the staff/family members that support them. The training will cover:
Introduction to emotion regulation
The Skills List & System Tools
All-the-Time Skills & Calm Only Skills
Skills coaching techniques
Skills instruction
This training will offer information that will be foundational for earning a Certificate of Specialized Proficiency: Skills Coach.
Who Should Attend: 
Our goal is to make this event relevant for practitioners with varying levels of experience with the Skills System. The activities will help participants begin to learn, use, coach, teach, and train the model. The content is ideal for mental health counselors, social workers, psychologists, teachers, nurses, occupational therapists, psychiatrists and others who are interested in providing Skills System coaching/instruction and integrating the model into their practice. It is necessary to have competency in the Skills System model to be able to assist our most vulnerable clients understand skills and generalize adaptive coping skills into their life contexts.
Recommendation:
Once you register, Julie will send you a free access to the Skills System E-Learning. Please complete the Skills Basics Course prior to the training to maximize learning.
Who is the Skills System Used With: 
The Skills System is a treatment tool that dovetails well with multiple comprehensive treatment models such as DBT, CBT, trauma-informed care, ACT, MI, CAMS, and behaviorally-based programs. It is used with people with SMI, intellectual disabilities, ASD, and other mental health challenges that impact emotional, cognitive, and behavioral functioning. Additionally, the Skills System is used with all age groups, from elementary school children to geriatric populations. It is recommended that teams/practitioners who want to develop competency in the Skills System model to treat our most complex cases should sign-up for 1-hour monthly remote video consultation with Dr. Brown following the training to maximize the benefits of your investment. Please email her at [email protected] for more information about remote consultation.
Logistics about the Training:
Location: 160 Gould Street, First Floor, Suite 111, Needham, MA 02494
Time frames: Monday 3/30/20–Tuesday 3/31/20; 9:00 am to 3:30 pm EST each day of the training.
Food: Coffee, water, healthy snacks and lunches are included in the registration fee.
CE's: LMHC and Social Work, NASW—Total 11 CE's for the training.
Registration cost: $397 USD
Please note: 100% of the proceeds of this training will be going to Recovery & Wellness Haiti (RAW Haiti). Haiti has the highest poverty levels in this hemisphere. It's beautiful, strong people live in an extraordinary environment that creates barriers to sustained change. RAW Haiti is a non-profit program organization that empower Haitian adults and children to develop improved personal and social functioning necessary to build safe, productive, healthy lives. The Skills System support these efforts to mobilize their potential effect positive change in their challenging environment—from the inside out.
Please visit the RAW Haiti website to learn more about this organization: https://rawhaiti.org/
If you are interested in learning more about RAW Haiti and how you might help. Contact Corey Gifford, Psy.D. at [email protected]
Payment:
Credit card through buttons (above or below) or email Julie Brown at [email protected] to use agency payment mechanisms such as invoices and purchase orders.
Lodging:
The Sheraton Needham is 1.5 miles away from the training site.  Here is the link to their website: http://www.sheratonneedham.com/. It is convenient but the cost is approximately $225-$250 per night. Other less expensive lodging options are available in the area.
Transportation to/from the training site:
The Sheraton Needham offers a shuttle to nearby businesses within 3 miles. There is free and ample parking at the training site for those participant who are driving each day.
Transportation to/from Logan Airport: 
Needham is approximately 18 miles from Logan Airport. Taking an Uber/Lift, taxi, or renting a car are options.